Avocado Egg Salad
March 26th, 2018
---
Having an Easter get-together this weekend? Consider whipping up this easy and fresh egg salad recipe. It's a geat way to use up any extra dyed easter eggs. Even if you aren't having a celebration, you'll still enjoy this fresh take on an old recipe! Happy Easter!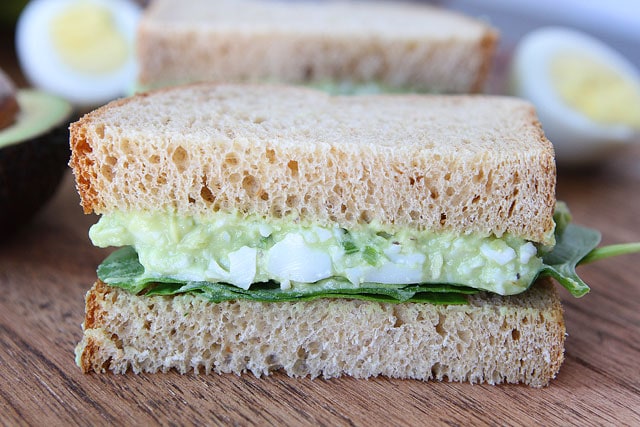 INGREDIENTS:
2 hard boiled eggs, chopped
2 hard boiled egg whites, chopped
2 small avocados, pitted and peeled
1 tablespoon plain Greek yogurt
1 tablespoon fresh lemon juice
2 tablespoons chopped green onion
1/4 teaspoon Dijon mustard
Salt and freshly ground black pepper, to taste
DIRECTIONS:
In a medium bowl, combine the hard boiled eggs and egg whites, avocado, Greek yogurt, lemon juice, green onion, and mustard. Mash with a fork. Season with salt and pepper, to taste.
Serving suggestions: Spread between two slices of bread for an Avocado Egg Salad Sandwich. Eat with crackers, cut up veggies, on toast, or in a wrap.
This salad is best eaten the day it's made.
*recipe courtesy of twopeasandtheirpod.com